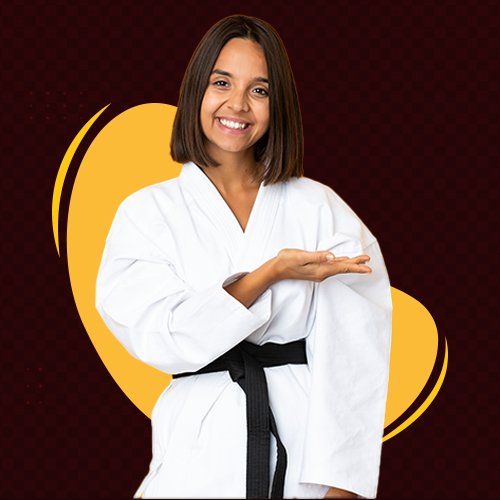 KARATE BENEFITS
Boost your physical health
Master self-defence techniques
Develop a unique, warrior-like character
Face life struggles with confidence
Upgrade your observation skills
Instil positive aptitude
Accept failures with courage
Discipline yourself
Embrace gratitude and respect
Stay special in the crowd
Uplift Physical Health
Boost for the Mental Health
Enhances Focus and Concentration
Engrain Values and Morals
Nochikan International – The Ultimate Destination for Shotokan Karate
Welcome to our Nochikan Karate International, where we teach the ancient art of self-defense and help our students develop strength, discipline, and focus. Our experienced instructors are helping students achieve their goals in karate. We offer a range of classes, from beginner to advanced, that cater to all levels of experience.
Our class schedules are flexible. Whether you're a student, a working professional, or a busy parent, we have classes that will work for you. To plan your schedule, simply consult with one of our academic advisors.
We take pride in our reputation as a leading academy and look forward to welcoming you to our community. Contact us today to book your admission and experience the benefits of karate for yourself!
Shotokan Karate is a martial art. It is a form of self-defense that not only helps in physical fitness but also mental strength. Shotokan is one of the most popular styles of karate and world widely practiced. Nochikan International is a world-renowned karate academy, that teaches Shotokan under the able guidance of Hanshi Dr. K Nagulanandan.
We provide the best training in the art of Shotokan. We focus on developing the physical and mental well-being of our students. The academy offers a comprehensive curriculum for students. Whether you are a beginner or an advanced practitioner, Nochikan International has something to offer for everyone.
General Overview of Nochikan Karate International
Nochikan Karate International is a premier academy that offers world-class training in Shotokan. Founded by Hanshi Dr. K Nagulanandan. Nochikan is dedicated to promoting and developing, the physical and mental well-being of its students. Academy has a team of highly experienced instructors, to provide the best training to their students. The academy offers a wide range of programs, including classes for children and women. Classes to help develop physical and mental strength. as well as improve their focus and concentration. We also offer classes for adults and children.
Class Schedules
Our class schedules are flexible. We offer classes throughout the week, with morning, afternoon, and evening classes available.
Conclusion
Nochikan is an International academy that offers the best training in Shotokan. The academy's experienced instructors, flexible class schedules, and welcoming environment make it the ultimate destination for anyone looking to learn the art of karate.