What Are The Benefits Of Learning Karate?
Karate is one of the most famous globally acknowledged martial art developed in Japan around the year 1879. Since then, it has continued to remain one of the best forms of martial arts that positively impacts the mind and body. The world widely knows about the physical benefits of Karate, but mental benefits are yet unknown to many. Here we take you once again to the prolific impacts of Karate training.
Do you want to taste the real essence of Karate and develop all these qualities in their finest form? Then you are in the right place. Based in Thrissur we have had a rich experience in the field and only aim for the best for our students. We have made our mark in the field as the best karate learning training or coaching centre for Kata and Kumite. Moreover, we are known for our excellent way of teaching and are proud to present our group of carefully selected tutors to you. Under their guidance, you would not have to look back once you join the best karate classes you can find in South India. Our organization also gives quality lessons in Kobudo weapons training and self-defense training for women. Our facilities including the classrooms and the karate dojo are built with extra care focusing on creating a positive environment for our students.
Concentration
The martial arts take you through different types of karate that you have to study and analyze as you practice. You might have seen in the movie 'Karate Kid' how the character portrayed by Jackie Chan tells the protagonist Dr Parker played by Jaden Smith to concentrate till he sees nothing else. This is how every true trainer of Karate will train his pupil. Slowly, this martial art will help you give the power to concentrate like no other activity. Without pure concentration, a learner of Karate can never progress in this path.
Willpower
Of course, it takes a lot of will to move forward in this difficult journey. The gamut of exercises that start from the very basic stage to the complicated final stages is something that only a true aspiring learner can go through. And it takes a lot of determination and perseverance to beat all the odds of pain and hardship to reach the final stage.
Core Strength
Karate self-defense has its way of dealing with circumstances. And the movements and exercises need you to use your whole body from tip to toe. All your major muscles are constantly put under pressure and hence the complete body becomes stronger with a focus on major core areas.
Agility
Now, this is something that needs no explanation, as agility is something that we have observed wherever karate is seen. Karate fighting majorly involves the movements that are quick enough to fight your competitor. You will develop the skill of being agile and flexible to deal with unprecedented attacks.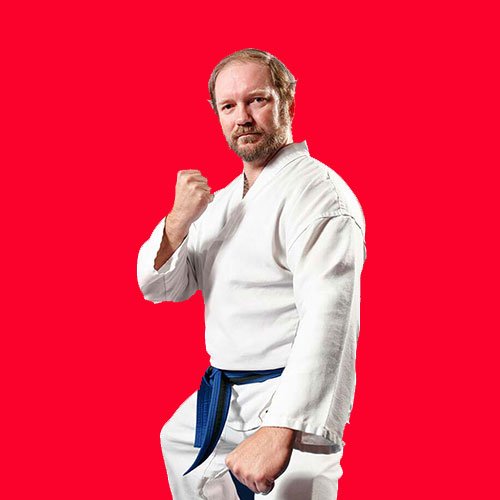 Good composure
Even when karate requires you to be a little feisty it does not propagate leaving your inner peace. The sport karate asks you to keep fighting without leaving your composure.
Quickens reflexes
Quick reflex or reaction is something that a normal person often lacks. But a trainee of Karate is taught to develop this quality right from the beginning. A quick reflex is something that Karate cannot do without.
Improve self-confidence
With the overall changes and improvement that Karate brings, your level of self-confidence automatically gets boosted. And this is what the ultimate goal of the sport is- to make you a confident person ready to face the adversities that may face in your life in all spheres.
Keeps you healthy
With the arduous exercises and movements that you daily do as a trainee, you keep your body and mind refreshed and healthy. Karate can keep you energized and sane even in situations that otherwise can break you down.
Uplift Physical Health
Unlike other exercises, Karate is highly dynamic and improves both the core strength and mobility of the learner. Daily karate regime gives the body much-needed flexibility and strength. The muscles, joints, and blood circulation are all at an improving pace with regular Karate practice. With rigorous karate training, one can improve the body's capability of managing injuries and accidents. Overall Karate, enhances the vitality of a person.
Effortless way to fitness
Not everybody can perform rigorous exercises to achieve the desired body shape and fitness levels. Practising Karate can help those who wish to implement a fitness regime but cannot overcome body limitations. If you are struggling with body pains or flaps at the wrong places and look forward to an exercise routine that slowly shapes the body, Karate is for you.
Boost for the Mental Health
The mental benefits of Karate are immense. The concept of psychological recycling is popular in Karate as it reflects the golden moment of ultimate relaxation after an intense session. Karate players have strong self-confidence and build up a high level of self-esteem. The mental enhancements are not just limited to the sessions but throughout the life of the person. The exact reason why the mental benefits of Karate are supreme is that it is engraved deep into the minds of practitioners and is a pioneer to all their successful moves. Karate practice is truly a wholesome boost for an effortless living.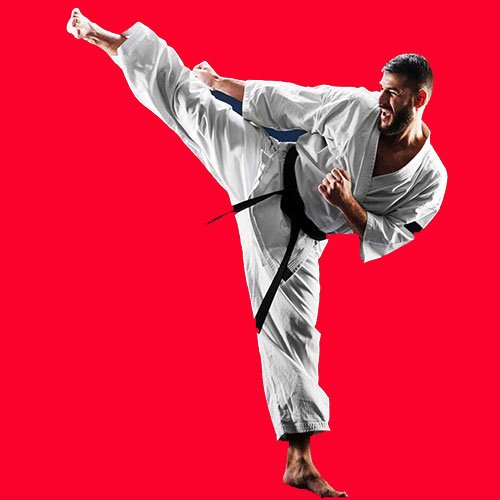 Enhances Focus and Concentration
Karate training features a prevalent concept called "Zen". The meaning of this term is "Be Here Now". When a person practices Karate, they have to devote 100 percent of their physical capability, focus, attention, and strength to the moment. Daily karate practice boosts the concentration level significantly because it becomes a lifestyle of the person. Kids or teenagers involved in Karate training perform better in every aspect of life because concentrating and getting the best results is fundamental learning from Karate that becomes associated with life. Karate teaches how to allocate all your energy towards one specific goal by perfecting the mind and body.
Score well in Life
Karate training for kids is a boon for their growth. Regular Karate practise helps them concentrate and focus on their life goals. Karate inculcates discipline and teaches perseverance to chase your goals. With regular karate classes, you will see the results on your physical health and the report cards. Children opting for karate classes in childhood do better in academics and sports than those who do not. And let's not forget that karate training is a scoring subject and can get you a seat at prestigious institutions for higher studies.
Engrain Values and Morals
Karate training instils some of the most important lessons. It teaches us how to protect life and stay courageous at crucial times. Various tricks of self-defence help us overcome insecurity and add value to others lives as we achieve success. Self-defence teaches humility and helps to treat power with respect and responsibility.
Instil self-love in Women
Women once immersed in their career and family have no looking back. Most of them struggle to find some time for themselves as responsibilities turn overwhelming. Karate training is the ''me time'' you need to concentrate on your mental and physical health. Sparing an hour, a day for yourself will turn everything else achievable. Within days you will be looking at the body shape that left long ago. And should we mention the amount of happiness you will spawn with the fit, toned body and happy mind
Karate training, with its massive benefits, is not an essential skill. It is a human right that must be endowed since early childhood to nurture a confident yet responsible generation.
So why wait? Come join us and see for yourself. Have an incredible time learning Karate in its best possible way!