Karate belt colours delve into the intricacies of the karate ranking system, its significance, and how it plays a pivotal role in a karateka's journey toward mastery. the ranking system in karate provides structure and motivation for students to progress, while also embodying the traditional values and philosophies of martial arts. It represents a student's journey from a beginner to a dedicated and skilled practitioner.
KARATE BELT COLOUR MEANING
The karate ranking system uses colored belts to signify a student's skill level. Beginners start with a white belt and progress through various colors like yellow, orange, green, blue, and brown, aiming for the coveted black belt.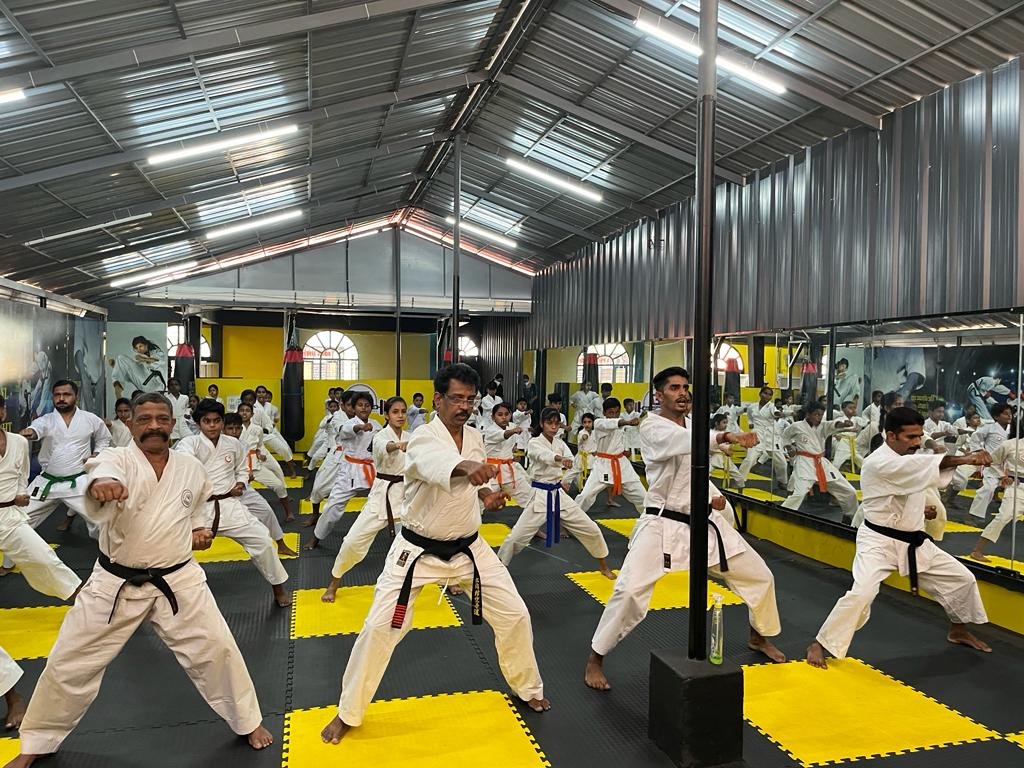 KARATE BELT COLOURS
White karate Belt (Beginner)
The white belt represents purity and innocence. It signifies the beginning of a student's journey into karate, where they are open to learning and self-improvement like a blank canvas.
Yellow Belt
As a student progresses from white to yellow, they begin to acquire the basic skills of karate. Yellow symbolizes the first rays of sunlight, signifying the growth of knowledge and the emergence of new abilities.
Orange Belt
Orange represents the further development and deepening of one's understanding of karate techniques. At this stage, students are refining their skills and techniques.
Green Belt
Green is often associated with growth and progress. As a student advances to a green belt, it indicates that they are growing in proficiency and maturity within the art.
Blue Belt
Blue signifies a deeper understanding of the art and a higher level of skill. Students with a blue belt are expected to have a strong foundation in karate and be ready to learn more advanced techniques.
Brown Belt
The brown belt represents an intermediate level of proficiency and dedication. It is often divided into three sub-levels (1st, 2nd, and 3rd Kyu), each indicating an increasing level of expertise and experience.
Black Belt
The black belt is a symbol of mastery, but it is not the end of the journey; rather.
Nochikan karate International
Nochikan Karate International will help you to achieve your dreams through our
karate classes. It's a way to improve your physical fitness and enhance your mental
discipline. We teach our students the fundamentals of this traditional martial art, through our
Kihon, Kata, and Kumite training programs.